Summer is great for many things, including watching movies or TV series. Here are 6 favorites I've enjoyed watching and would be happy to watch again. They all have in common that the characters have to make choices, taking stands for what they believe in and trust that it all works out. Makes for interesting watching. I hope you will enjoy watching them too.
Father Brown
(2013- )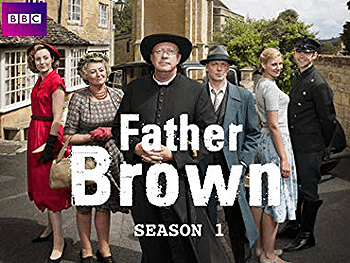 What's not to love about a series about a catholic priest in picturesque, small town Cotswolds region in England?
Father Brown has a penchant for finding himself the first on the scene of a crime as he rides his bike around the parish. To the dismay of the local police inspector, he and his good friends also have an uncanny ability to solve those crimes before the inspector does.
The series is based on the stories by GK Chesterton and set in the early 1950s.
Father Brown brings his faith into the detective work and is genuinely concerned about the fate of the immortal soul of the criminals he encounters, resulting in him being willing to take great personal risks as he solves the crimes.
Father Brown is an all-around likable man who finds solving crimes to be part of his calling. He's supported in those endeavors by an odd cast of locals, from Lady Felicia with her past, spunky young Penelope "Bunty" Windermere, Sid (a modern, grown-up Artful Dodger who knows a guy who knows a guy) and of course Mrs. McCarthy, parish secretary, always with an opinion at ready.
There are 6 seasons of Father Brown so far. The stories put a human face on crime and punishment, as well as the role of grace and mercy in accomplishing justice.
Why I like it: The series reflects life at at time when the pace was a little slower, but there's still transition and many storylines deal with how people involved handle (or don't) the changing times. The series also shows sacrifice, redemption, and grace at play as justice is pursued.
Sabrina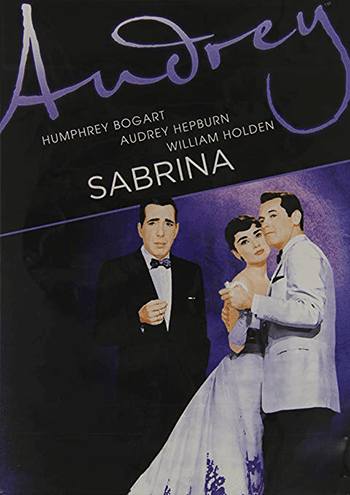 Many of us have at some time dreamed of being able to go away for a time and come back radically changed, refined and definitely more note-worthy. This is the story of young Sabrina doing just that and what happens when she comes back.
There are 2 film versions of Sabrina:
The 1954 verison with Humphrey Bogart and Audrey Hepburn and a 1995 version with Harrison Ford and Julia Ormond.
With a story filmed more than once, you often find yourself liking one version and hating the other. Not so for me in this case. Both versions have their strengths.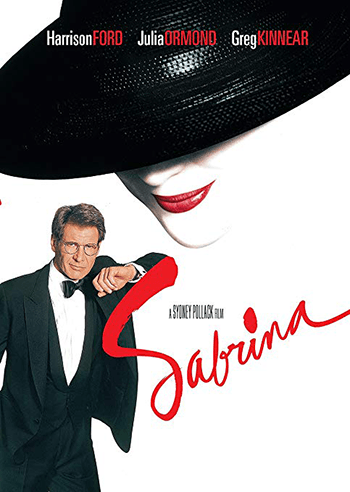 Sabrina is the chauffeur's daughter who's grown up watching the rich Larrabee family father drives around, deciding that she is totally in love with David, the younger playboy son of the family.
She goes off to Paris for a year and comes back quite changed. The ugly duckling has become a beautiful swan and she finally catches the eye of David (at least for a while), and of his older brother Linus.
Why I like it: I like both versions. The movies and actors bring out the era and values of when they were created. The idea of going away for a life changing experience and then coming back to people who used to know you is intriguing and well played out here. The films also show us that things don't always work out as we imagine they will.
A Good Year
(2006)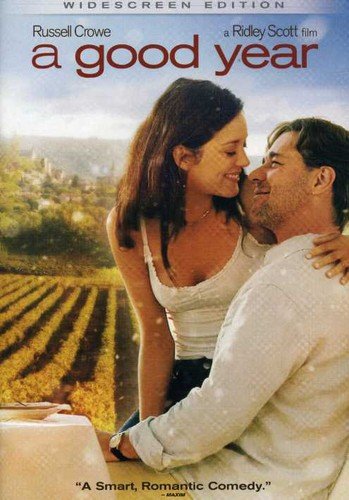 British investment banker, Max Skinner, is truly a master of his game and makes fortunes before lunch by artfully tweaking the markets. After a spectacular manipulation, he finds himself out in the cold, at least for a few days.
That's when he finds out that he's inherited a chateau in Provence from his uncle, with whom he used to spend summers as a kid.
Max sets off to France with the goal of unloading the chateau as fast as possible, so he can get back to manipulating London. But it wouldn't be a good movie if there weren't plenty of progressive complications in that pursuit. Max discovers that there are people in this world and starts connecting with some of them …
Why I like it: We make choices in life (I know, I keep saying that, but it's true) and sometimes even though we're really good at what we do, we've become someone very different from who and what we once were. In A Good Year, Max gets the opportunity to reconnect with who he once was and reevaluate what he is now. Because it's about where he really wants to end up in life.
When Harry met Sally
(1989)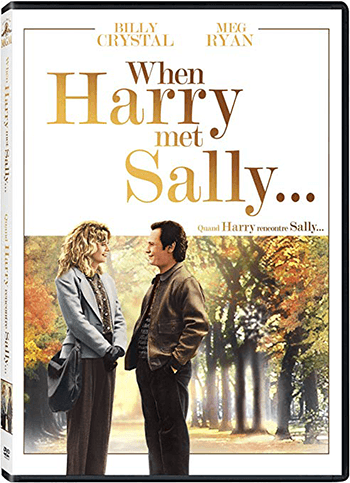 The film that raised the question of whether men and women can ever just be friends (apparently "no" for Harry and Sally) and taught us about high-maintenance relationships and the transitional person.
It's the story of guy meets girl with complications over a number of years.
The first encounter sees them go their separate ways. Their paths cross again at times over the next 10+ years, but they always end up going their separate ways.
Until finally, one New Year's Eve, they're at the same party, but only just. A little different timing and their paths wouldn't have crossed this time.
Why I like it: This film is a slice-of-life portrait: We meet people and we go in different directions. Maybe meet later. Or maybe not. I think that's why this story still rings so true. Because we, the audience, see the chemistry of Harry and Sally long before they do themselves.
Before Sunrise, Before Sunset, Before Midnight
(1995, 2004, 2013)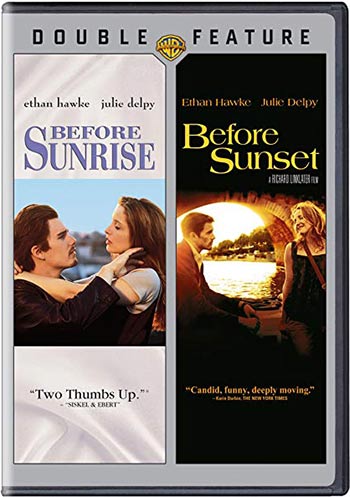 Richard Linklater set out to make a movie about 2 people meeting by chance when he created Before Sunrise. Just one movie. That then turned into a trilogy.
Watched on its own, Before Sunrise, is the story of the chance encounter of Jesse, a young American, and Céline, a young French woman, on a train headed for Vienna.
They spend the next 24 hours together in that city, before parting. Her getting on another train and him flying home. They don't exchange contact info, but agree to meet in the same spot in 6 months.
As the film ends, you really wonder about the rest of the story. Did they meet again and how did it go?
The answer comes in Before Sunset. It's 9 years later. Jesse and Céline meet in Paris. Life has moved them along different paths. They reconnect and there's another intersection: To go this way or to go that way. They catch glimpses of what could have been and what could yet be. Again time is constrained and there are choices to be made.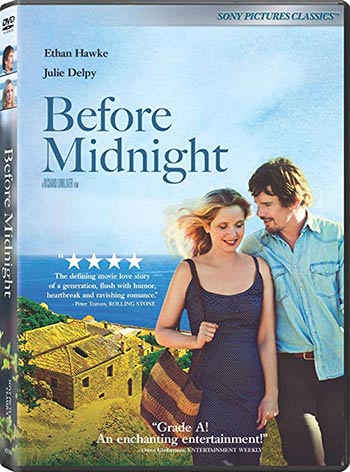 So how did the choice they made this time go? Fast forward another 9 years to Before Midnight. Jesse and Céline have a family. Jesse is a successful novelist and Céline is considering a career change. Again at a crossroads.
Part of the attraction of this film trilogy is that it seems so effortless. Like we're just listening in on 2 people talking, living. They deal with real issues, real fears and dreams.
I hope there's another installment coming 9 years after the so far last movie. There's something compelling about seeing the span of a life-time played out on screen.
Why I like it: 3 movies that play like long improvs, like we're just listening in as the characters do life. Especially the 2nd movie where the action takes place almost in real time. We see the choices being made. The characters let out their hopes and dreams. So it all feels very real, like how these situations could play out in real life.
Turn
(2014-2017)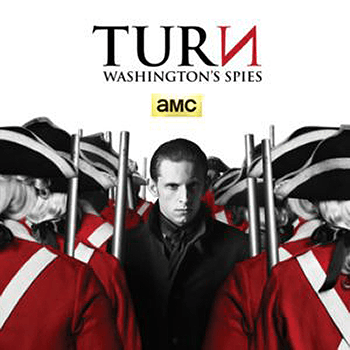 And now for something completely different.
This is the series about Washington's spies during the Revolutionary War. It's a fictionalized account of actual people and events and the role that spies on both sides played in the American fight for independence.
I have to admit that the accounts of the Revolutionary War in my history books in school were short on detail.
For one, we tend to forget that this all played out in colonies were some people were perfectly happy with things as they were and others were ready to die for the cause of independence. Friendships and families were tested and broken. As armies moved around, control of an area might shift from revolutionaries to loyalists and back. These were not easy times for anyone.
Turn makes for engaging drama and we get to see people making choices about where their loyalties should be, often at great cost or danger.
The 4 seasons in the series cover the start of the Culper Ring of spies on Long Island and in New York and how they helped provide timely information to Washington's forces and eventually turn the tide of the war. The series ends with the end of the Revolutionary War.
Why I like it: We all know how the Revolutionary War ended. No spoiler there. But Turn brings out the long struggle to get to that end, which was not at all inevitable for a much of the war. The spies in the Culper Ring took great leaps of faith to join the effort to provide information to the Continental Army. Yes, the series takes creative liberties, but it brings home the many nuances of a conflict that leaves no one unchanged. Everyone has to take a stand for what they believe in at some point.
6 selections for your viewing. I hope you'll experience them and take them to heart, because movies and TV shows are not just about entertaining us for a while. They are also about showing us things about ourselves.
Reflections:
After watching one of the movies/shows on the list, play "what if"?
What if Max Skinner has just sold the chateau and gone back to his job in London?
What if Abraham Woodhull had stuck with raising cabbage on his farm on Long Island?
What if Jesse and Céline had both shown up for that 6 months later meeting?
How might the stories have turned out differently?