The year was 1975. I was in photography school, training to become a professional photographer. Photography is a very wide field. So many ways to specialize: photo journalism, technical, documentary, news, wedding, portrait, landscape, commercial, advertising, architecture. And more. My fellow students and I were still very much finding our niches at that point.
Then we heard that the King was coming to town for a multi-day visit. This was our chance to all test out being news/celebrity/paparazzi photographers — of course without any shred of press credentials (except for the guy who already moonlighted as a news photographer and who always knew a guy who knew a guy).
At the King's first official stop, I was right there, elbowing my way in the crowd. Lots of onlookers, all with cameras ready. About a million Instamatics it seemed (would be all cell phone cameras today). I'm sure sales of film in town were up astronomically during those few days.
I captured some pictures of the official motorcade, the security detail and a distant picture or two of His Royal Highness himself.
Back to the darkroom to process the film and print images. Okay, but nothing truly stunning. Should have brought a longer lens so I could have gotten tighter shots. Really needed to learn to hold the camera up high above my head, on outstretched arms, and just magically aim it correctly to get usable pictures. Yes, needed more magic!
But it was a fun exercise. I wasn't sure that type of photography was for me, although the chase and excitement was kind of fun and energizing.
The next day, I walked from the train station to the photography school, like every other morning. The big streets were full of traffic, everyone rushing to work. Side streets and plazas mostly empty. Shops still closed. Coming by the official residence of the provincial governor, I noticed a few people hanging around out on the sidewalk by the entrance. So I stopped for a minute. Looked like maybe something was going to happen.
Sure enough. Pretty soon a few shiny, black cars pulled up and stopped at the curb, near the front door. Could it be?
It was. The front door on the building opened and out stepped the King of Sweden, Carl XVI Gustav, with just a few people accompanying him. No ropes, no barriers.
The day before, crowds had been 10 or 15 deep along the motorcade route. Here there were maybe 15 onlookers in total. I was right there, up close and personal. I fumbled out my camera, getting ready for the picture of a lifetime. If I only had a motor drive and a large film magazine. But I had a manual camera that required manual forwarding of the film after every shot and only 36 images on the roll of black and white film.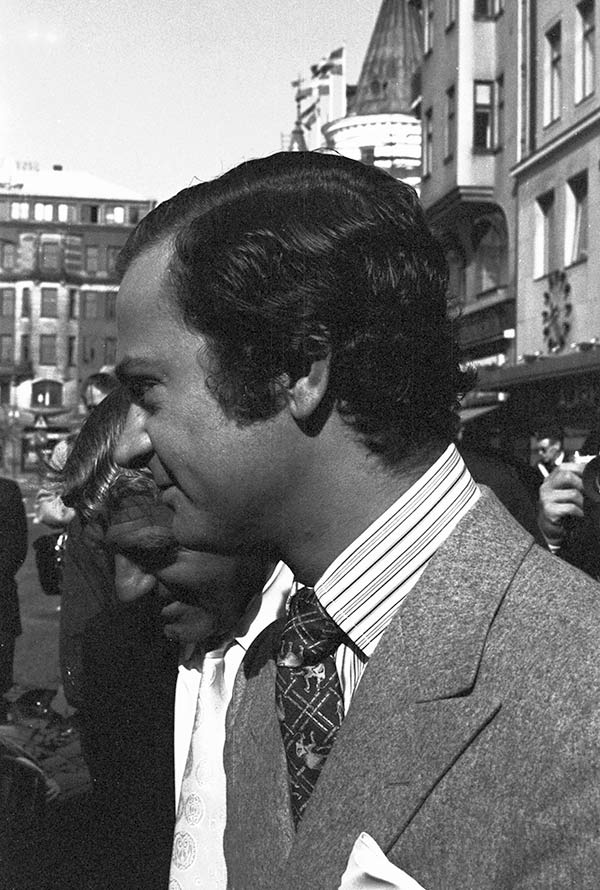 I took some pictures, concentrating on getting the focus just right — not easy as the King was constantly moving towards the car.
I clicked away, focusing and winding film.
Then he was past, getting into the car. I was left with the image on my retina of the King of Sweden 3 feet away from me and my camera lens. That's how close I got!
For a split second in there, I looked right into his eyes. And I saw a man. A regular man, who wanted to get from the front door to his car. He was trying to start his day. Like I was just walking to school when I saw the gathered people.
As I walked on towards school, I wondered what it really feels like to not be able to go out much of anywhere without people trying to take your picture, asking for autographs, a favor, or something.
On seeing the people on the sidewalk, the King just looked so much like he wanted to be anyplace other than right there, running the gauntlet from front door to car at 7:45am. The day hadn't even really started. The real crowds would show up wherever he went later that day.
So yeah, I scooped a really close-up photo of the King of Sweden. A bit under-exposed, but still a close-up. And it was the first time it hit me that maybe, just maybe, somebody like that would like to be able to move around without being constantly photographed and "covered" all the time.
I was still deciding just what niche of photography I wanted to focus on, but after that day, I knew I didn't really want to be a celebrity photographer (aka paparazzi).
Years later, when Princess Diana tragically died in that road tunnel in Paris, I was glad that I never went down the path of becoming a paparazzi. Yes, potentially great money for the right image. Also so much pushing beyond every human, normal limit to get to where you can capture that elusive image. Some images are just not worth it.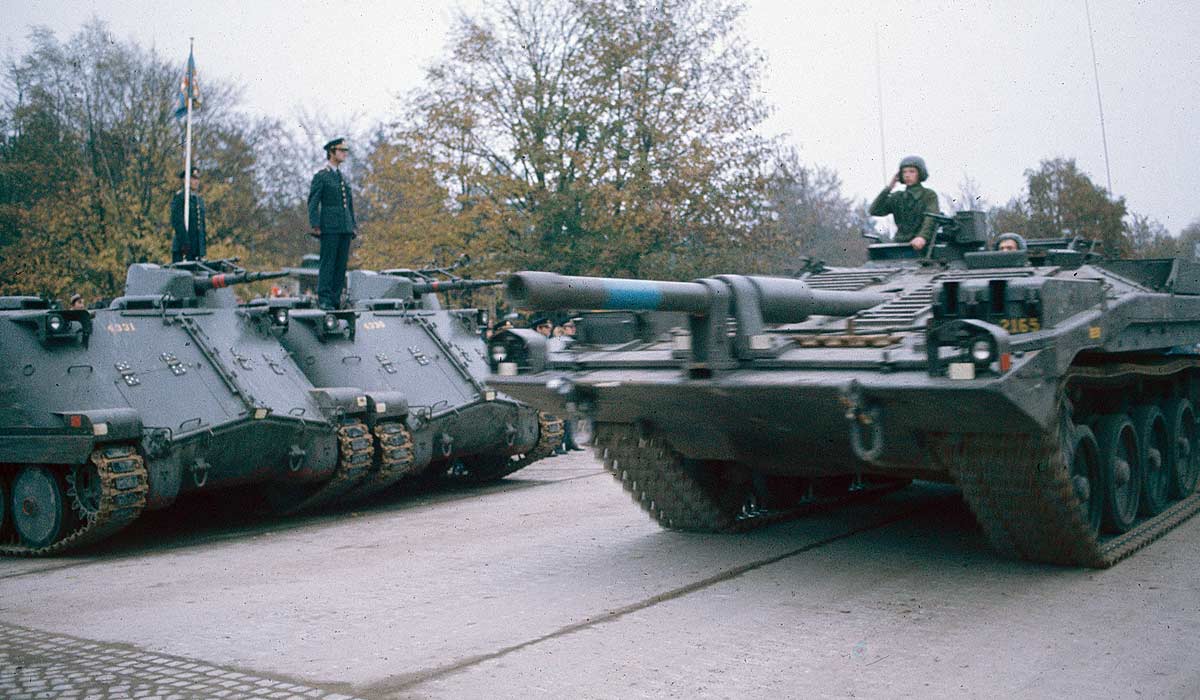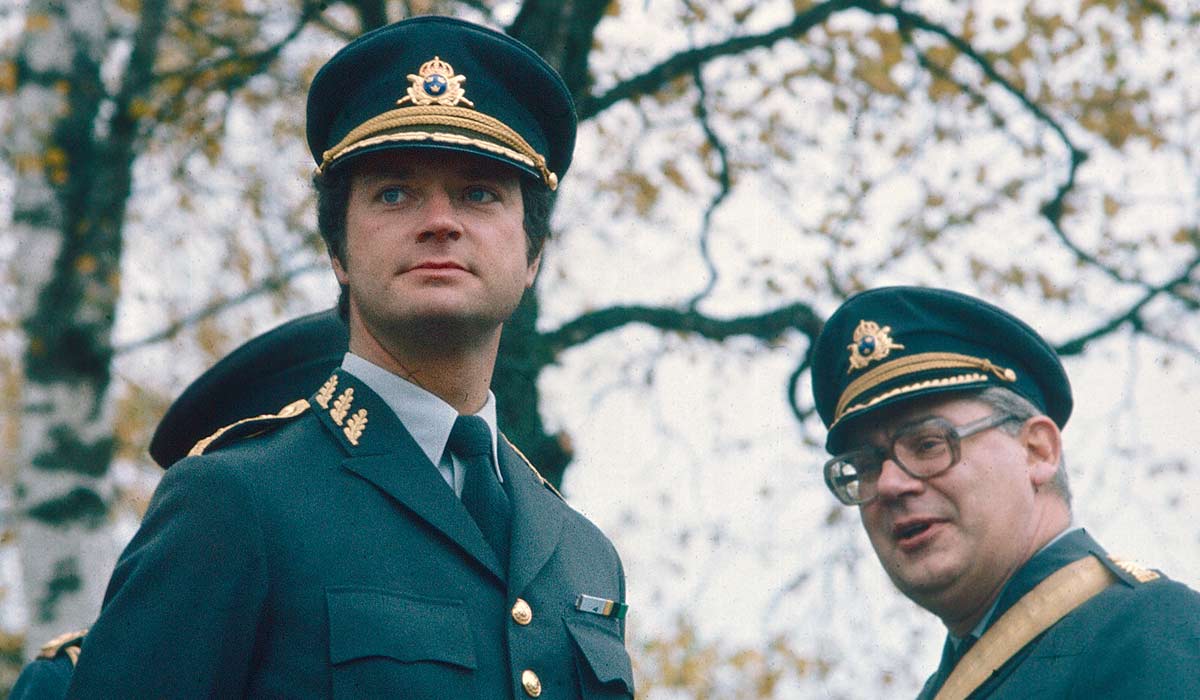 A little over a year later I photographed the King of Sweden again, as he visited P2, the military regiment I served in at that time. I was photographing a parade to celebrate the regiment's 300th anniversary. Got some really nice images of His Royal Highness, doing what he was there to do, reviewing the troops and looking very kingly.
Since then, I've been blessed to do many types of photography. All kinds of assignments, in very different settings. Numerous times I've been able to get close into people's lives, as they've invited me and my camera in. That brings out the real story and is far more satisfying for me, for them, than chasing someone down, hoping to get that unique image scoop.
Reflection:
What little events have serendipitously helped shape your path in life? How might your life be different if those events hadn't come along?
How do you view chance events and meetings that happen? As interruptions or as opportunities?